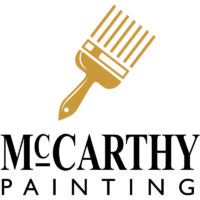 McCarthy Painting: Your Trusted Experts for Exceptional Painting Services
McCarthy Painting is a reputable painting company that prioritizes customer satisfaction and provides exceptional service throughout every step of your painting project. We believe in establishing personal connections with our clients by maintaining consistent communication and offering comprehensive information and guidance. Our team consists of highly skilled and knowledgeable professionals who are dedicated to delivering top-quality results.
What sets McCarthy Painting apart from competitors is our unwavering commitment to excellence. We only utilize premium paint products to ensure long-lasting and impressive finishes that surpass even the highest standards. Whether you need interior or exterior painting, or require custom craftsmanship involving various techniques, we have the expertise to handle it all.
At McCarthy Painting, we value our clients' happiness above all else. From the initial planning stages to the stress-free execution and final completion of your project, our goal is to ensure your total satisfaction. We stand by our work and prioritize the client's needs to establish a mutually content relationship.
To further demonstrate our dedication to quality and professionalism, McCarthy Painting is an A+ member of the Better Business Bureau. We are fully licensed, bonded, and insured, giving you peace of mind throughout the entire process. When you choose McCarthy Painting, you can trust that your project is in the hands of experienced professionals who will deliver exceptional results.
As a member of the Painting and Decorating Contractors of America, McCarthy Painting must adhere to a code of ethics based on the principles of continuous education, integrity, responsibility, and professionalism.
McCarthy Painting is also a member of Angie's List, Yelp, the Better Business Bureau, the Construction Financial Management Association, the San Diego Chamber of Commerce, Summit Services, Inc., and the Sustainable Business Network.
Let the pros at McCarthy Painting take care of your next painting project, and experience unmatched customer care, outstanding craftsmanship, and a commitment to excellence. Contact us today to get started!
"Transforming Spaces, Exceeding Expectations"
Unlock Greater Savings through Our Premium Services
GET A QUOTE
READY TO WORK PASSION
BEST IN CLASS SUPPORT
At McCarthy Painting, we take pride in offering best-in-class support to our valued clients. We understand that a successful painting project goes beyond just providing exceptional craftsmanship. That's why we prioritize customer care and ensure that you receive unparalleled support throughout your entire journey with us. Our dedicated team is readily available to address any questions, concerns, or requests you may have. Whether it's providing detailed information about our services, offering expert advice on color choices, or assisting you with project planning, we are here to guide you every step of the way. With our commitment to delivering the highest level of support, you can trust us to make your experience with McCarthy Painting seamless, enjoyable, and ultimately satisfying.
CONTACT US